What glue can be used to glue tiles and tiles?
2019-03-11
There are many types of glue, and different types have different construction projects, and tile glue is one of them. It is professionally used for tile adhesives. Nowadays, Xiao Bian has come to concretely describe what glue can be used to glue tiles and what methods are used in the construction of tile adhesives. Here we have to look at the contents of the tile adhesive with Xiaobian!
What glue can stick tiles
What glue can stick tiles ? Tile adhesive is a highly viscous, water-resistant and corrosion-resistant material. This tile adhesive has good functionality and is very convenient for construction. It is mainly used high-quality cement, polymer additives, etc., scientific formula, strict production in accordance with national environmental standards, the production of tile adhesive surface is smooth, there is a strong paste. Then let's take a look at common tile adhesives!
1. Deacetic acid type
Its vulcanization speed is the fastest one, its transparency is also very good, it will release acetic acid in the solidification, the taste is relatively heavy, this is corrosive to metal coated glass and inorganic materials.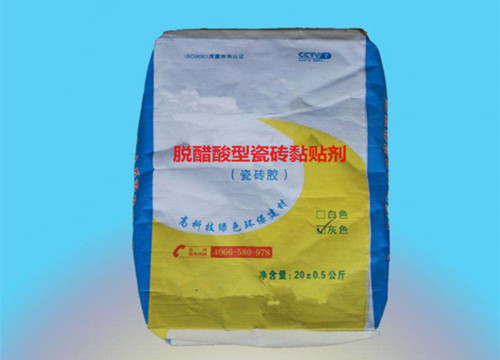 2. dealcoholic TC
The solidification rate is relatively small, and the possibility of peeling after immersing in water is also small, but it is not corrosive. It is used in a smooth-surfaced material such as plastic steel and marble, and its blocking property is poor. If the construction is carried out under high temperature, the effect will be better and faster, because there is no way to volatilize small molecules at high temperatures, and a certain amount of bubbles will be formed, which will affect the construction quality of the tiles.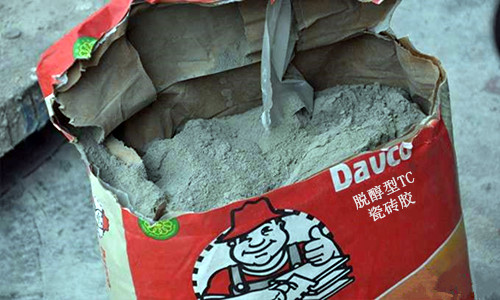 3. Deacidification type
This type of tile adhesive is not suitable for use on cement or stone materials because the acidity of the tile adhesive will react with the acetic acid produced by the cement or the stone, causing the substrate to expand, which will affect the tile laying process.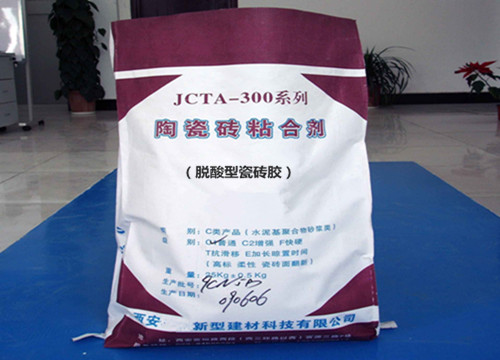 Tile adhesive method
1. The tile sticking method: The use of new paving accessories is completely different from the traditional wet sticking method. No need to dip or wet the tiles, it is a direct paving operation. This greatly improves work efficiency and is better than traditional methods, but is suitable for small-scale home room renovations.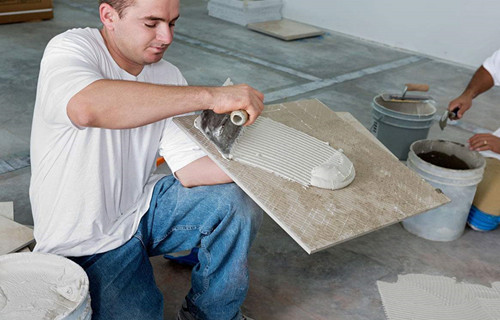 2. Colorful caulking agent method. It may be that relatively few people have heard of the colorful caulking method, which uses colored cement. After the tile is laid, it will not leave fine seams. It is characterized by strong fixing force of color and wear resistance. Will shrink, chalk and alkalinize. In addition, the traditional tile crevices are not free from sticking, and they are even more beautiful.
3. Irregular combination method. This random choice of arbitrary images, such as geometry, triangles, etc., if you choose a geometric, a variety of different sizes of floor tiles must be grouped in a certain combination of paving. This tile is laid out, the lines are disorderly and orderly, very active and vivid.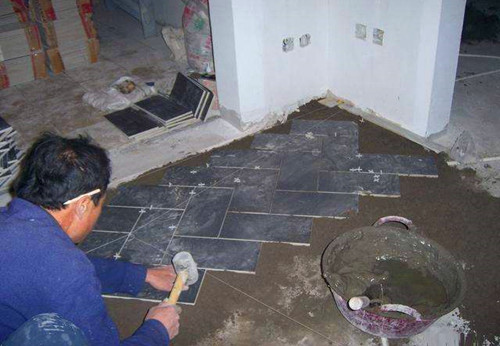 4. Edge band cross positioning frame. The use of auxiliary materials for this method is paved in the corners of Yinyang and Yangjiao, greatly improving the construction process, eliminating the 45-degree trimming of tiles, and greatly saving man-hours and damage. Cross positioning can also increase the accuracy of the gap when laying floor tiles and simplify the construction process.
Xiao Bian summary: What glue can stick tiles ? The above Xiao Bian sort of the 3 most suitable for plastic with tile adhesive, we choose to use after consideration. In addition, the use of brands and tile adhesives is briefly described. So, the content that the above Xiaobian shared will hopefully help you.